Last week, a group of developers released "Collide", an app that they described as the "Christian version of Tinder". In case you didn't know, Tinder is a popular dating app that has evolved into more of a "hookup app", where users judge an individual on their looks and either approve (by swiping right) or deny (by swiping left) the person the possibility of "hooking up" with them. Most relationships are fairly shallow, and end in either short-term dates or one-night stands (though some individuals said that they found their future spouse on the platform)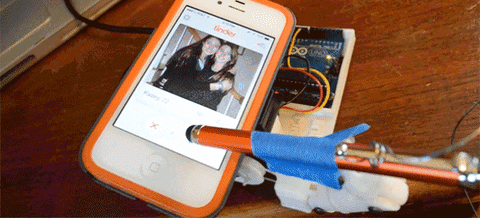 So, hearing that someone made a Christian version of a hookup app sounded weird, especially since most Christians in America are not big fans of hookups and one-night stands.
That was just the start. The app itself is a set of peculiar app design functions. First off, profiles only displayed a user's  favorite Bible Verse alongside a picture of them as well as (if you pay enough money) their denomination. The app also seemed to promote a progressive view of sexuality, where a user can express interest in either men or women (or both) regardless of their chosen gender.  While this may not be a weird design in normal dating apps, it is a bit peculiar in a Christian app, where a traditional view of sexuality (one man-one woman marriage is only legitimate form of marriage) seems to be the majority view. On top of that, the transaction system (where you pay $1 a person to find out their location and/or denomination, or you pay  a one-time $20 fee for the Pro version) seemed a little obnoxious, but that's more an issue of weird design, not necessarily of religious ideas.
(If you want an in-depth look at the app, read Britton Peele of Dallas News' play-by-play review of the app)
These app flaws gave off some weird vibes, as though the designers didn't fully understand the market that a Christian app would appeal to. Laura Turner of RNS later confirmed this when she revealed in a column that the three team members behind the app had no history in the Christian faith:
I asked the founders–Steven Gaan, Nelson Wang, and Steven Rueter–to expand on their religious backgrounds, and they confirmed what I thought. Between the three of them, one is agnostic, one is not religious, and one believes "in God but doesn't follow a specific religion." Wang went on to say that "The reason we made the dating app is because we've always been focused on one goal – helping people make deep and meaningful relationships with others. And we felt the Christian community didn't have a good way to do this with mobile apps, so we wanted to solve that problem."
But how can three men with no history in the church hope to market to a Christian audience? This is where I think the app falters. While I do agree with Turner that "maybe it's a good thing that some folks who aren't Christians are taking on the Christian demographic", I'm not sure these are the right guys. Christian Singles resource Single Matters touches on why this app is, well, terrible:
Remember when we reviewed Christian Mingle and said that it felt more like it was created for the Christian stereotype rather than actual Christians? Yeah, Collide feels the same way.

Most Christians don't care to see a person's favorite Bible verse when they're looking for an online date. We can count on two hands the number of people we've ever had that conversation with in our entire lives and those were back in the youth group, so it's certainly not a qualifier for a night on the town.
I appreciate the entrepreneur's spirit behind this app,  But in the end, this app is just a poor copy of Tinder that I don't think will have any chance of attracting a large enough Christian audience to be financially stable. On top of that, I don't think it was ever necessary. In the end, this app will only further entrench the popular notion that creators interested in making content for Christians can only copy and create inferior Christian-ese products.